Overview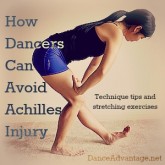 Achilles tendon injuries are one of the most common overuse injuries in recreational sports. A very small percentage of these injuries are diagnosed and treated by doctors of chiropractic. What is especially interesting is that a high percentage of these injuries are caused by a posterior calcaneus subluxation.
Causes
Poorly conditioned athletes are at the highest risk for developing Achilles tendonitis, also sometimes called Achilles tendinitis. Participating in activities that involve sudden stops and starts and repetitive jumping (e.g., basketball, tennis, dancing) increases the risk for the condition. It often develops following sudden changes in activity level, training on poor surfaces, or wearing inappropriate footwear. Achilles tendonitis may be caused by a single incident of overstressing the tendon, or it may result from a series of stresses that produce small tears over time (overuse). Patients who develop arthritis in the heel have an increased risk for developing Achilles tendonitis. This occurs more often in people who middle aged and older. The condition also may develop in people who exercise infrequently and in those who are just beginning an exercise program, because inactive muscles and tendons have little flexibility because of inactivity. It is important for people who are just starting to exercise to stretch properly, start slowly, and increase gradually. In some cases, a congenital (i.e., present at birth) condition causes Achilles tendonitis. Typically, this is due to abnormal rotation of the foot and leg (pronation), which causes the arch of the foot to flatten and the leg to twist more than normal.
Symptoms
In most cases, symptoms of Achilles tendonitis, also sometimes called Achilles tendinitis, develop gradually. Pain may be mild at first and worsen with continued activity. Repeated or continued stress on the Achilles tendon increases inflammation and may cause it to rupture. Partial or complete rupture results in traumatic damage and severe pain, making walking virtually impossible and requiring a long recovery period. Patients with tendinosis may experience a sensation of fullness in the back of the lower leg or develop a hard knot of tissue (nodule).
Diagnosis
If you think you might have Achilles tendonitis, check in with your doctor before it gets any worse. Your doc will ask about the activities you've been doing and will examine your leg, foot, ankle, and knee for range of motion. If your pain is more severe, the doctor may also make sure you haven't ruptured (torn) your Achilles tendon. To check this, the doc might have you lie face down and bend your knee while he or she presses on your calf muscles to see if your foot flexes. Any flexing of the foot means the tendon is at least partly intact. It's possible that the doctor might also order an X-ray or MRI scan of your foot and leg to check for fractures, partial tears of the tendon, or signs of a condition that might get worse. Foot and ankle pain also might be a sign of other overuse injuries that can cause foot and heel pain, like plantar fasciitis and Sever's disease. If you also have any problems like these, they also need to be treated.
Nonsurgical Treatment
Use the R.I.C.E method of treatment when you first notice the pain. Although rest is a key part of treating tendonitis, prolonged inactivity can cause stiffness in your joints. Move the injured ankle through its full range of motion and perform gentle calf and ankle stretches to maintain flexibility. If self-care doesn't work, it's important to get the injury treated because if the tendon continues to sustain small tears through movement, it can rupture under excessive stress. Your doctor may suggest a temporary foot insert that elevates your heel and may relieve strain on the tendon. Other possible treatments include special heel pads or cups to wear in your shoes to cushion and support your heel, or a splint to wear at night. Physical therapy may also help allow the tendon to heal and repair itself over a period of weeks.
Surgical Treatment
Around 1 in 4 people who have persisting pain due to Achilles tendinopathy has surgery to treat the condition. Most people have a good result from surgery and their pain is relieved. Surgery involves either of the following, removing nodules or adhesions (parts of the fibres of the tendon that have stuck together) that have developed within the damaged tendon. Making a lengthways cut in the tendon to help to stimulate and encourage tendon healing. Complications from surgery are not common but, if they do occur, can include problems with wound healing.
Prevention
You can take measures to reduce your risk of developing Achilles Tendinitis. This includes, Increasing your activity level gradually, choosing your shoes carefully, daily stretching and doing exercises to strengthen your calf muscles. As well, applying a small amount ZAX?s Original Heelspur Cream onto your Achilles tendon before and after exercise.